Has your pet been misbehaving or acting overly anxious lately? If so, you're not alone. Many pets exhibit certain behaviors that can negatively affect their bond with their owners. However, what many pet owners don't realize is that many negative behaviors are stress-related and involve a certain stimulus. Northfield Veterinary Hospital understands these woes, which is why we offer pet behavioral counseling services. Our goal is to help eliminate any undesirable behaviors so you and your four-legged friend can enjoy a positive, more pleasant relationship.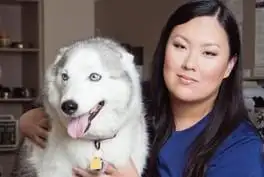 What Does Behavioral Counseling Consist Of?
Many people confuse behavioral counseling with training, but there are actually several differences between the two. Unlike pet training, behavioral counseling involves an animal's emotions, in addition to basic teaching. During your pet's consultative appointment, we can help you understand your pet's specific needs and differentiate between normal and abnormal behaviors. The session also includes a series of questions to help you identify any potential stimuli that may be causing your pet to react a certain way. Having this information on hand helps us to develop the best form of treatment to eliminate your pet's negative behaviors.
What Pet Behaviors Can Be Treated with Counseling?
Some of the pet behavioral problems we can address at Northfield Veterinary Hospital include:
Aggression
Biting/nipping
Separation and other anxiety
Inappropriate urinating or defecation
Obsessive-compulsive behaviors
Phobias
Treatment Options
After assessing your pet's behavioral patterns and needs, we can develop a treatment plan to meet your pet's needs, which may include prescribing medication. Treatments are given on a case-by-case basis and are customized for each pet we see. If necessary, we can refer you to a pet trainer or other veterinarian in the area who can assist you with your pet's behavioral issues.
If you think your pet could benefit from behavioral counseling at Northfield Veterinary Hospital, give us a call at 303-375-1735 to set up an appointment. Together, we can help your companion be more content and strengthen the bond you share with him or her!